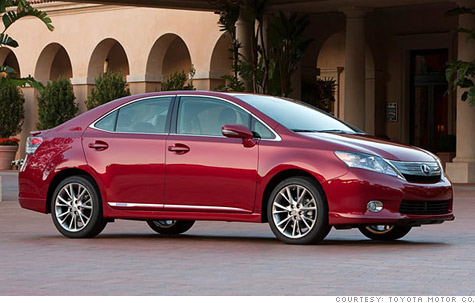 NEW YORK (CNNMoney.com) -- Toyota is recalling 17,000 Lexus vehicles because they spilled too much gasoline during crash tests, the company said Friday.
The affected vehicles are 2010 model year Lexus HS 250h cars, Toyota said. The company did not immediately return a request for comment.
As part of a yearly testing program, the National Highway Traffic Safety Administration (NHTSA) performed a crash test and found that these cars spilled more gasoline than is allowed by the agency's safety requirements.
But Toyota said it tested the cars in the same manner and found that the fuel spillage met the requirements. The company is working to identify the reason for the different test results.
Lexus has not yet identified a fix for the problem, "but it is working hard to do so promptly and will notify owners as soon as one is developed," the company said in a statement.
Federal law prohibits dealers from selling any of the recalled products until a fix is identified.